Tech lead
Wanted: An engineer who wants to lead people. New Life Exploration is looking for a level-headed senior developer to lead our engineering team and make decisions in a small and profitable online company.
We accept applications until September 29 and hope you can start in the beginning of December.
The company
New Life Exploration is a company trying to find extra-terrestrial life with the help of crowdsourcing.
Currently we do this by offering an online portal (called "New Life") where hobbyist stargazers submit their findings to be later analysed by our cutting edge neural network called Edgar. See below how it works:
https://www.youtube.com/watch?v=sRJsFHvULss
Every crowdsourced report is one step closer to finding extra-terrestrial life. At the moment, people using New Life report over 1 000 000 unverified sightings every month.
We think it's pretty cool what we do. Read more about why we do this from our website.
We have tens of thousands of happy users (90% of our users report at least one sighting a month). But you don't need to take our word for it, just take a look what our users say about us online: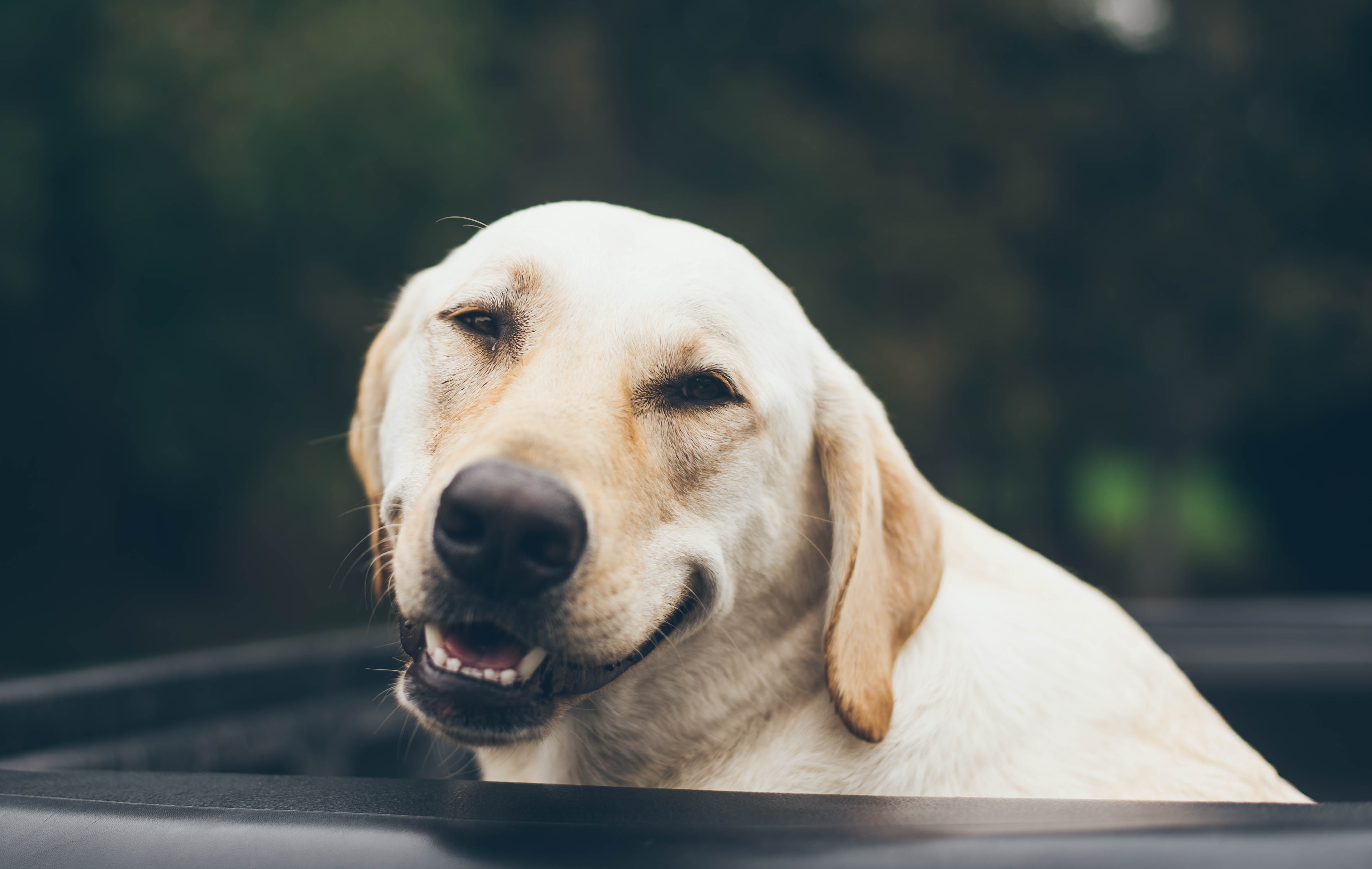 "For reals New Life is my favorite thing right now"
Our online platform is up-and-running since 2016, and is gaining new users at a break-necking speed (10 per day).
By joining New Life Exploration now, you don't only get a front row seat to finding extra-terrestrial life, but also the chance and responsibility to shape how it goes.
Working at New Life Exploration
We could come up with fancy words and platitudes when describing our workplace, but we rather tell it how it is: just check out our most recent workplace report. In a nutshell:
Our strengths are being a fun place to work, having respect towards each other and doing something we can all be proud of
Our biggest areas of improvement are supporting personal development better and being more transparent, especially when it comes to management's dealings and decisions
We are super happy with our ways of working: the 8-week development cycle, bi-weekly demos to catch up on other people's projects, our habit to write things down and having the occasional offsite to meet each other face-to-face
Roughly, work at New Life Exploration is divided into three different teams:
Marketing: Responsible for getting people to use our service.
Product: Responsible for the development and maintenance of our service.
Operations: Responsible for keeping both the company and its people running as smoothly and happily as possible.
Our people are located in three major melting pots: Venice, Kathmandu and Rovaniemi. Our only "real" office is in Venice, and people in other cities work out of co-working spaces or home offices – whichever they prefer.
Working remotely means that most of our communications happens in writing, either in Slack (a chat software) or in Notion ("the wiki to end all wikis").
We recently started working in 8-week development cycles, from which 6 weeks is reserved for new project development and 2 weeks for reflecting and planning. Here is a real example of how we write down what to do in a particular cycle.
In order to be successful at New Life Exploration Ltd, you need to be okay with working mostly without colleagues distracting you all the time, able to (over)communicate what you do in writing, comfortable in saying "no" to most development ideas, and ready to accept the focused pace of our 8-week development cycles – there is no fast lane for pet projects to steal away people's attention.
To you about to lead, we salute you
Sinjay, Web
"I've been working remotely at New Life Exploration since the early days (3+ years) and I like it. It does require clear communication, reliable systems and having priorities in order, which is something I'd very much like to keep up & improve with you!"
Katharina, backend
"As a tech co-founder, I had the honour to start building the New Life service. I really like to get things done. To work effectively also in the future, it's important to have a team without unnecessary hierarchy and where everyone is treated as an individual."
Why we need you
We need you for two reasons:
We need more developers to keep up developing our service. Lately, the growing complexity and scale of our service has forced us to spend most of our development time in "defence mode": making sure to comply with this regulation, future-proofing that process, and so forth. We know that if we can't incrementally keep improving our service for our end users – not only keeping the lights on, we won't have a service worth putting the lights on after a while.
We don't have a team lead available internally. Due to either availability or personal aspirations (or both), our team prefers to be expert contributors – getting their hands dirty and pushing out concrete improvements for our users as much as possible. We need you to make sure that the team's contributions make sense (over time) in the bigger picture, and grow the team's headcount when there is a skill or resource gap that needs to be filled.
What would you do
As a developer
In short, your responsibilities will be uptime, privacy, integrations and servers. Ain't that fun!
Responsible for service performance and redundancy (think of e.g. autoscaling, alerts and monitoring)
Responsible for developing our data privacy and security measures
Responsible for server-side 3rd party integrations
Maintain and develop our service architecture
Maintain and develop our backend infrastructure
Some real examples that we have either just done or could end up doing with you:
Implementing an unsupervised neural network to categorize alien sightings
Preventing service downtime by automated monitoring, instance scaling and alerts
Rewriting our data pipeline to enable analyzing data from all of our systems in one place
As a team lead
You are responsible for supporting your team and planning development cycles. Over time you will develop your own ways to lead, but you will take over some existing practices to start with:
Have bi-weekly 1:1s with the team
Support your team members in professional and personal growth
Spend time in preparing and prioritizing projects for upcoming development cycles
Keep an eye on tooling and infrastructure costs and make adjustments when needed (Our guideline: Be reasonable and don't bankrupt the company)
Overall, we expect this to take you around 10 hours per week. You are not going to be a full-time manager, as we don't want you to have too much time for bullshit.
Wondering how this all happens? Take a look at how your First 12 weeks will look like.
What we expect from you
You are an experienced Node.js backend developer
You are stellar in written communication
You enjoy working in a team, and seeing others do great work
You are wired to let others take credit for the work you helped them do
You are capable of making decisions with far-reaching consequences (e.g. technology choices)
You understand complex systems (think service architecture, build pipelines, internal development workflows, people management)
You are self-aware and know the limits of your and your team's expertise. In other words: you know what to do and when to do it yourself, when to delegate, when to outsource and when to buy it off-the-shelf – and when to do none of these
You have a life outside work – you think "40 hours a week working is more than enough"
You value and are capable of working deeply. You foster a working culture that rewards people for producing high-quality outcomes, not for being real-time internal help centers
You can see yourself working with us for years to come
"A type of person who picks up the trash when seeing one lying on the floor" -Anatoli, front-end
What we offer you
Things to tickle your developer soul
fast iteration and build processes
good development ergonomy
if something bugs you, just go ahead and fix it
it's okay to change your mind (e.g. coding style, way to declare modules or whether to use semicolons or not)
we make things future-proof-enough from the start. For example, we have never hard-coded countries, currencies or payment services anywhere
we also try to stay away from being over-generic – striking this balance requires good taste and a bit of luck
drive-by refactoring: we still have well-functioning legacy code from year 2016, so whenever you change something there you start with refactoring it first
A calm workplace
We take work as we think it should be taken: it's work. We are still passionate about what we do. We just don't let work hi-jack everything else in our life and we strive to fill our working days with meaningful things to do.
In practice, this boils down to:
Not working overtime: 40 hours a week is more than enough
Taking 5 weeks of (paid) vacation every year: Rest is the key to success, as they say
Planning before doing: We plan six weeks ahead and execute accordingly. This minimizes lifesucking drive-by prioritization, micromanagement and needless firefighting
It's okay to be offline most of your workday: 99% of our communications is asynchronous and you rarely need to be in meetings with more than two people
Having strong autonomy: Everyone of us makes their own decisions and plans regarding the projects they work on – there is rarely a ready-made todo list to execute on. This makes work more rewarding, albeit more cognitively demanding
Our "stack"
Serverside with Legacy.js
Web frontend with Unstable.js
Native apps with Donkeyhead and Buttcheek
Firehose as a real-time database for native apps
App database NoDB on Borneo RDS
Servers and stuff in Borneo Offline Services
Some 3rd party services we use
FaxMe for customer support
Letterbox for marketing automation
Hitgub for version control etc.
SquareIC as our build pipeline
Fragment, Split Data, Borneo Greenswitch and Hider as our analytics pipeline
Money and stuff
Working time and type of employment: This is a full-time and permanent position. Weekly working time is 37,5 hours and overtime is not allowed.
Compensation: We don't negotiate salaries – we have compensation guidelines that determine the base pay for each role. The guidelines are updated roughly once a year, taking into account our financial situation (profitability), possible new roles and our ability to attract good-enough talent to fill the needed roles. In this role, your yearly gross salary will be:

72 000 € with little or no management expertise (you'll get a raise after proving your leadership abilities)
86 400 € with proven management expertise
If you want more than this, we are not the right place for you right now

Termination period: 3 months (both ways) after a 1-month trial period
Equipment: We'll fix you a MacBook or PC + mobile phone of your choice (and a suitable mobile and data plan), as well as active noise cancelling headphones to fight distractions. You will also get a New Life Exploration sweatshirt, limited edition!
Office: A downtown open-floor office in Venice. If you are not located in Venice, we pay you a fixed desk at a co-working space up to 250 €/month
Vacation: You get 5 weeks paid vacation every year, starting immediately. (Call us crazy for handing out vacation like this, but you gotta have principles!)
Parental leave: You're entitled to 2 months parental leave or how stipulated in the laws of the country you work from – whichever gives you more time off with your kid. Regardless of your country of residence, we make sure that you get a full salary for the first two months of your parental leave.
Relocation: As you can work with us from anywhere in the world, we don't offer relocation services
Application process
We will not be on a 24⁄7 alert while filling this position. We believe getting hired shouldn't be a matter of being the first "good-enough" candidate to apply. We also value our own time.
Therefore we are not "hiring as we speak". It doesn't help you to rush in your application, nor does it help you to call us and charm us with your jokes.
Instead, we run on schedule and make the hiring process as transparent and equal as possible. We will accept applications until a certain date, read through every application and then make informed decisions with whom to proceed.
Please respect that.
Application period open until 29.9.2019
Apply here
Take a look at all the questions in advance: Application form
Whenever receiving questions during the application period, we will publish the answers on our Tech lead Q&A document
If we feel we haven't received enough high quality applications by 29.9.2019, we can extend the application period as we see fit
First round decisions 2.10.2019
We will proceed with max. 6 candidates
Other applicants will receive a polite "no thanks" email
Assignment due 9.10.2019
An assignment to assess job-relevant skills will be sent to selected applicants
Team interviews 10.-11.10.2019
An interview to go through the assignment and meet the team
Second round decisions 14.10.2019
We will proceed with max. 3 candidates
Others will receive a "no thanks" email with a brief reasoning of our decision
Bosswoman interviews 17.10.-18.10.2019
1:1 interview with your future direct manager to talk about your future at New Life Exploration
Final decision 21.10.2019
We will select our future tech lead, being confident that s/he has a real chance to be successful with us, s/he makes a great colleague and s/he is aligned with what we are as a company and how we go about doing things.
We will send an employment contract for electronic signing. Take a look at our Employment contract template.
Others will receive a "no thanks" email and a chance to get detailed feedback over a phone call if they want
You start 2.12.2019
That's a Monday. Take a look at how your First 12 weeks will look like
Hiring manager
Louise, COO My job is to help everyone to do the best work of their life here at New Life Exploration.
You will help me by taking over as a technically capable leader of our product team. I will be your boss on paper, meaning I'm the person second most responsible for your success at New Life Exploration.
The most responsible? That would be you.