There's no lack of "What is product management?" articles out there. Sure, Mini-CEOs and Venn diagrams make for an interesting read. But they have never helped me work better.
So, I have my own mental model of product management:
Enable your team to make good decisions on their own.
Focus on what needs to happen to get a better product out there.
Which translates to the following responsibilities:
Create a decision support system with clear product vision and principles
Work on customer research, solution proposals, project delivery and/or product adoption. Be picky, as you don't have time for everything!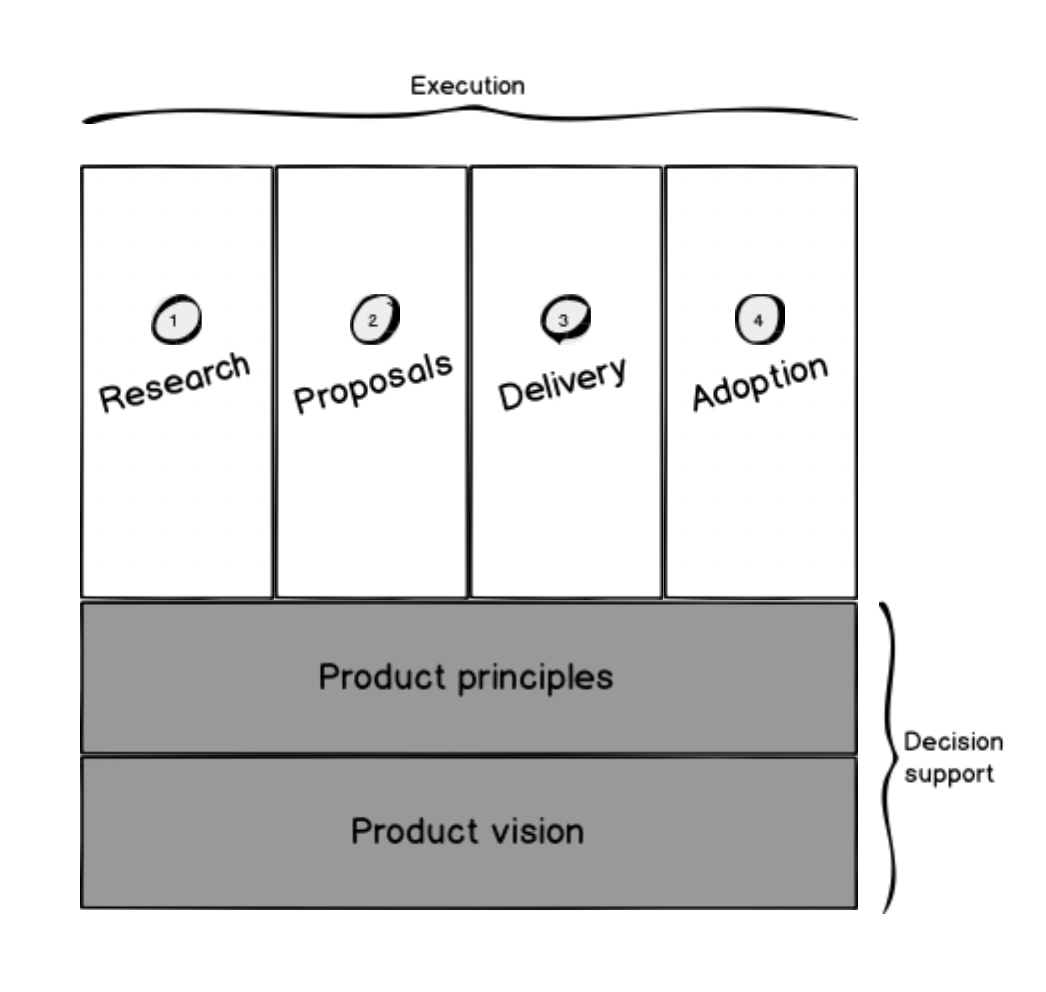 Decision support is something no product team can work effectively without. It gives direction, guidance and safety for decision making. Better decisions mean better execution. Taking care of this is an ongoing job for a product manager.
Execution is the actual day-to-day of product development. A product manager needs to prioritise what matters the most right now. This changes over time, and is highly contextual.
For me, the biggest benefit of this model is how it helps with decision making. I can see if I'm setting others up for success and focusing on the right things.
| Responsibility | Example question |
| --- | --- |
| Decision support | "Are people using product vision and principles regularly in their decision making?" |
| Execution | "Is more project proposals really what we need right now?" |
Once I have the answers, I already know what to do next.
---
ps. If you want to read more on how others think about product management, here are some of the more actionable reads: